As Thanksgiving draws nearer, we often take this time to reflect back on what we're thankful for. That list is a long one, which is why, as a team, FCG places such a strong emphasis on giving and service. Together, we have made a difference in the lives of countless families, and vow to continue to do so. Here are just a few ways we've given back so far in 2017: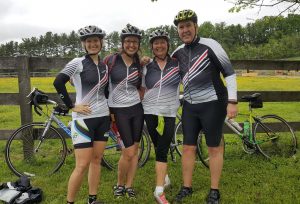 American Diabetes Association
Diabetes is an issue near and dear to the heart of one of our own, so in support of both her and the cause overall, we put together a team of cyclists to ride in the American Diabetes Tour de Cure. Click here to learn more about the race and why it's so meaningful to one FCGer in particular, and here for pictures of the FCG team on race day.
Running Brook Elementary School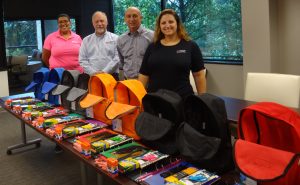 Every month, we hold a contest by asking a question of our workforce and whoever wins receives a prize. The questions vary in topic and the qualifications depend on the month – sometimes we choose a random winner and other times it's the person who answers fastest or with the cleverest response. In lieu of picking a winner for the month of September, FCG decided that for every response we received for the contest, we would donate a backpack filled with school supplies to Running Brook Elementary School in honor of back to school season.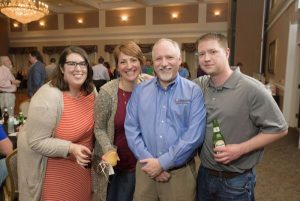 Fort Meade Alliance
What's better than supporting a nonprofit you truly believe in? Enjoying BBQ while you're at it! From sponsoring a table at their Backyard BBQ event to having one of our own on the planning/fundraising committee, we go above and beyond to support the Fort Meade Alliance, an organization that does so much for the Fort Meade Community. Read more about the event here.
Samaritan's Purse
We were heartbroken to witness the devastation caused by the various hurricanes that ravished parts of the US and Caribbean this hurricane season, so in true FCG form, we decided to take action. To encourage support of hurricane relief efforts, Freedom decided to match donations made by FCG employees to any organization that supported the cause. Our employees raised $4,115, which, when matched by FCG, came to a total of $8,230. All matching donations were made to Samaritan's Purse.
Circle G Mountain Ministries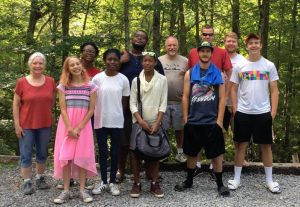 On a more personal note, FCG's COO Norm Walters is fiercely committed to giving back, which is why he and the other founders made sure FCG was a service-focused company from the start. Every summer for the last 10 years, Norm has taken a mission trip to Vonore, Tennessee with Circle G Mountain Ministries – and this year was no different. Leading a group of young adults, Norm has done everything from roof replacements and window installations to building sheds and even constructing a tiny house, all in the name of giving back. Click here to read more about Norm's mission trips, past and present.
We won't stop there – this holiday season, we're more determined than ever to give back. Together, we're committed to gathering donations and items to give to the Salvation Army's Angel Tree Program, which gives holiday gifts to thousands of children in the National Capital Area. We're also working to help the Open Doors Food Pantry in Howard County again this year with a company match for donations made by FCG employees. Both programs begin the week of Thanksgiving and will go through Saturday, Dec. 9.
As a mission-focused company, we're committed to helping those in need all year long. Sound like a company you want to be a part of? Join us!